Electrolux 90cm 7 Zone Induction Cooktop
Electrolux 90cm 7 Zone Induction Cooktop
90cm 5 zone induction cooktop with FlexiBridge, Chef Mode, MaxiZone, 14 stage slide controls and Hob2Hood capability.
Key Features
Key Features

Flexibility to cook with FlexiBridge

Key Features

Chef Mode

Key Features

MaxiZone

Key Features

Hob2Hood technology

Key Features

Touch and slide controls

Key Features

STOP + GO function

Key Features

Timer and minute minder

Key Features

Auto warm-up function

Key Features

Auto pot detection
Benefits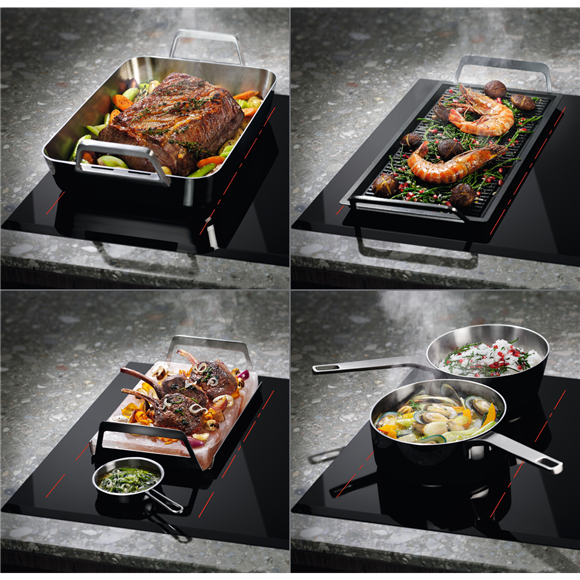 Your kitchen, your way
Enjoy a kitchen appliance thats versatile enough to handle your most complex dishes. Thanks to FlexiBridge, you can combine your induction segments in a range of ways or use them all at once for the largest single cooking area available. Perfect heat distribution ensures even cooking all the way through.
Cook like a chef
Chef Mode enables you to choose between different preset heated zones by simply sliding your pan across the hob. Go from boiling to simmering to keeping the pot warm by placing it on the different heat zones allowing you full control in the kitchen.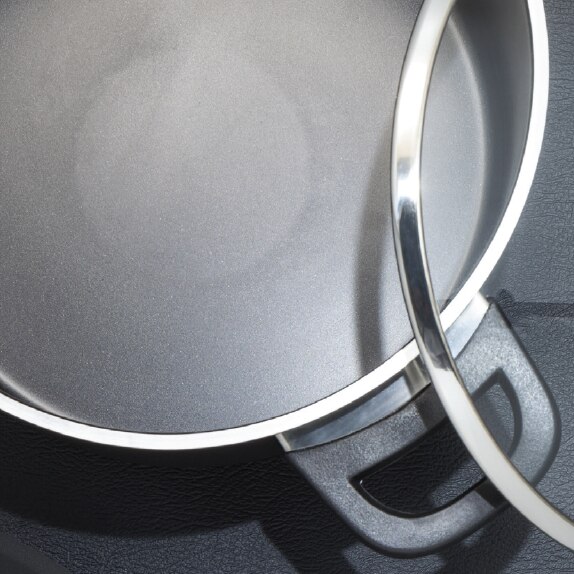 Enjoy the space and freedom to cook what you want
Use large pots and pans like a professional chef. The extra large MaxiZone on this hob gives you the freedom to effortlessly prepare all kinds of dishes that need a large pan with consistent heat, like that delicious paella youve been wanting to cook.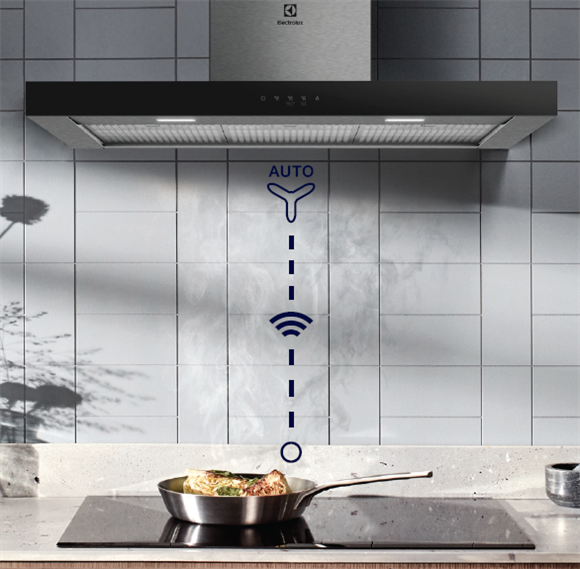 The hands free hood
While you concentrate on the flavours, the innovative Hob2Hood feature will take care of keeping your kitchen fresh. The rangehood automatically turns on as soon as you start cooking, and intuitively adjusts the fan speed with your cooking.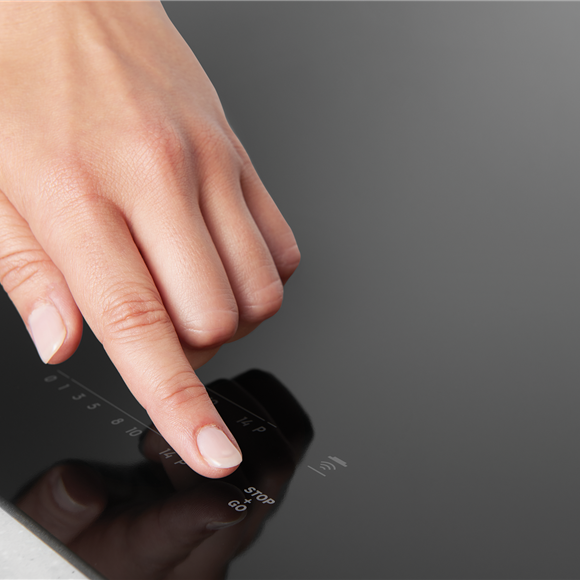 Control at your fingertips
The touch controls on this hob lets you heat up, down or switch off immediately. Just gently slide your finger across the control to the temperature you need and you can be confident it will respond right away, so you can create delicious meals effortlessly. The Stop & Go feature offers a useful keep warm setting if youre unexpectedly interrupted.
Specifications
Left rear Zone
LEFT REAR ZONE
Left rear zone
Left rear watts
induction extended
LEFT REAR ZONE
Left rear watts
LEFT REAR ZONE
Left rear diameter mm
Product Profile
LEFT REAR ZONE
Domestic warranty details (yrs)
LEFT REAR ZONE
Materials/Colour
Left rear watts
black ceramic glass
Dimensions
Dimensions
Total product height (mm)
Dimensions
Total product width (mm)
Dimensions
Total product depth (mm)
Dimensions
Cut out width (mm)
Dimensions
Cut out depth (mm)
Centre Front Zone
Centre Front Zone
Centre front zone
Centre Front Zone
induction maxi
Centre Front Zone
Centre front Watts
Centre Front Zone
Centre front diameter mm
Controls
lebel
Controls of Cooktops
namespace
Touch and Slide controls
key
Touch and Slide controls
lebel
Position of controls
lebel
Functions of Cooktops
namespace
stop and go, automatic warm up, timer, Keep warm function, cooking timer with acoustic signal, automatic switch off, power booster, Hob2Hood, FlexiBridge, Chef Mode
key
stop and go, automatic warm up, timer, Keep warm function, cooking timer with acoustic signal, automatic switch off, power booster, Hob2Hood, FlexiBridge, Chef Mode
namespace
fault indicator, 3 level residual heat indicator
key
fault indicator, 3 level residual heat indicator
lebel
Features of Cooktop
namespace
safety cut off, overheating protection, electronic timer, minute minder, hot surface indicator, FlexiBridge zone, Chef Mode, function lock, auto pot sensors, child safety device lock, Hob2Hood Connectivity
key
safety cut off, overheating protection, electronic timer, minute minder, hot surface indicator, FlexiBridge zone, Chef Mode, function lock, auto pot sensors, child safety device lock, Hob2Hood Connectivity
namespace
programmable 99min, auto off, countdown
key
programmable 99min, auto off, countdown
Controls
Controls
Controls of Cooktops
Controls
Touch and Slide controls
Controls
Position of controls
Controls
Functions of Cooktops
Controls
stop and go, automatic warm up, timer, Keep warm function, cooking timer with acoustic signal, automatic switch off, power booster, Hob2Hood, FlexiBridge, Chef Mode
Controls
Indicators/display
Controls
fault indicator, 3 level residual heat indicator
Controls
Features of Cooktop
Controls
safety cut off, overheating protection, electronic timer, minute minder, hot surface indicator, FlexiBridge zone, Chef Mode, function lock, auto pot sensors, child safety device lock, Hob2Hood Connectivity
Controls
Timer of Cooktop
Controls
programmable 99min, auto off, countdown
Right Front Zone
Right Front Zone
Right front zone
Right Front Zone
induction
Right Front Zone
Right front Watts
Right Front Zone
Right front diameter mm
Right Rear Zone
Right Rear Zone
Right rear zone
Right Rear Zone
induction
Right Rear Zone
Right rear watts
Right Rear Zone
Right rear diameter mm
Electrical Specifications
lebel
Maximum current rating (amps)
Elementsburners
Elementsburners
Cooking zones
Elementsburners
Pot sensors
Elementsburners
Boost function
Left Front Zone
Left Front Zone
Left front zone
Left Front Zone
induction extended
Left Front Zone
Left front Watts
Left Front Zone
Left front boost watts
Left Front Zone
Left front diameter mm
Resources
Downloads
Downloads
Downloads