Westinghouse 680L Side By Side Fridge with Ice and Water
Westinghouse 680L Side By Side Fridge with Ice and Water
The 680L frost-free Side by Side is a dual door fridge with filtered ice and water dispenser, LED lighting and more to ensure your food stays fresh!
H:1787mm
W:1000mm
D:784mm
Key Features
Key Features

Filtered Ice & Water Dispenser

Key Features

Fingerprint resistant stainless steel

Key Features

Spillsafe™ glass shelves

Key Features

FamilySafe™ lockable compartment

Key Features

Humidity controlled crisper(s)

Key Features

LED lighting

Key Features

External electronic controls

Key Features

Eco mode to reduce energy consumption

Key Features

Drinks chill timer alarm

Key Features

Quick freeze function

Key Features

Multi-flow air delivery system

Key Features

More environmentally friendly refrigerant (R600a)

Key Features

Frost free

Key Features

Door alarm

Key Features

Egg tray
Benefits
FlexSpace™, it's size redefined
With a busy lifestyle and a growing family, you can always do with more space in your fridge. That's why Westinghouse created FlexSpace™, which is designed to maximise storage, flexibility and access to meet your ever-changing needs. Big enough to handle even the biggest grocery shop, you'll be able to fit in all your food and drinks with ease.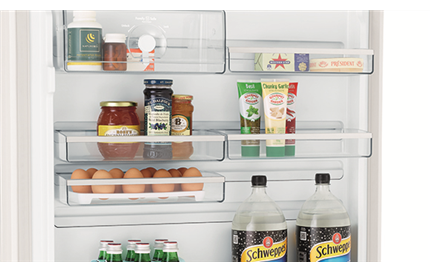 Adjustable storage solutions with FlexStor™
As your family changes and grows, so do the requirements of your fridge. With FlexStor™ you enjoy the convenience of being able to easily change the configuration, whatever your needs. Adjust the height and position of the door bins to fit in large and smaller items and arrange your fridge your way.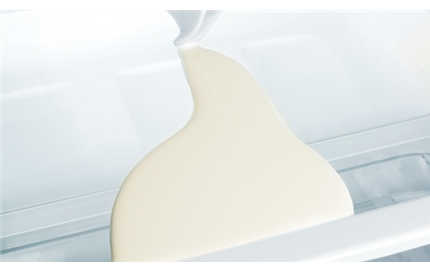 Spillsafe™ glass shelves
From time to time, accidents happen. And when they do, you want to minimise the extent of the damage. Spillsafe™ shelves can capture up to one litre of liquid, so you can contain the spillage to just one shelf instead of the whole fridge.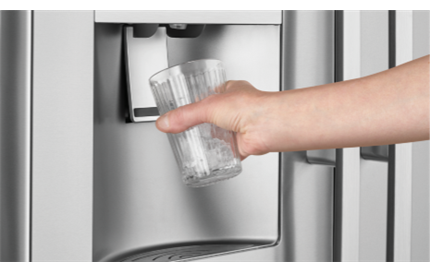 Filtered Ice and Water Dispenser
The dispenser provides fresh, filtered water as well as cubed or crushed ice at the touch of a button for all your family needs
Specifications
Product Profile
lebel
Domestic warranty details (yrs)
lebel
Additional domestic warranty for the sealed refrigeration system only (yrs)
lebel
Exterior door finish
namespace
Stainless steel
lebel
Exterior cabinet finish
lebel
Fridge door opening
lebel
Freezer door opening
lebel
Plumbed water supply required
Dimensions
lebel
Cabinet height (mm)
lebel
Depth door open 90degree (mm)
lebel
Air space above cabinet (mm)
lebel
Food compartment capacity (net in litres)
Refrigerator System
namespace
electronic (with display)
key
electronic (with display)
namespace
drink chill alarm, quick freeze function, eco mode
key
drink chill alarm, quick freeze function, eco mode
namespace
fridge and freezer
Freezer Compartment
lebel
Ice cube storage bin
namespace
spill safe shelf
lebel
Full width plastic basket
Food Compartment Door
lebel
Family Safe lockable compartment
namespace
removable, mould resistant
key
removable, mould resistant
Refrigerator System
namespace
electronic (with display)
key
electronic (with display)
namespace
drink chill alarm, quick freeze function, eco mode
key
drink chill alarm, quick freeze function, eco mode
namespace
fridge and freezer
Food Compartment
namespace
spill safe shelf, adjustable shelf
key
spill safe shelf, adjustable shelf
lebel
Crispers Runner system
namespace
humidity controlled
lebel
Other Properties-FOOD COMPARTMENT
namespace
Shelf bottle rack, Water filter
key
Shelf bottle rack, Water filter
Energy
lebel
Energy consumption (KWhr/yr)
Freezer Door
lebel
Freezer door bins - full width
namespace
removable, mould resistant
key
removable, mould resistant
Resources
Specification Sheet